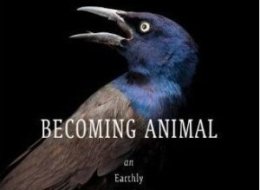 I had thought of writing a review of David Abram's book,
Becoming Animal
, but the breadth of its vision, the variety of its original ideas, the density of its poetical descriptions would take a long time to digest, before I could say anything of value. It would have been easier if I didn't admire it so much. From the dust-cover I read that someone calls it "an original work of primary philosophy." It's more than that, but it is that too. So instead of trying to be comprehensive, I shall try to convey one or two examples of how differently he sees things through some selected quotations, in black face below.
His philosophical method:
Is it possible to grow a worthy cosmology by attending closely to our encounters with other creatures, and with the elemental textures and contours of our locale? We are by now so accustomed to the cult of expertise that the very notion of honoring and paying heed to our directly felt experience of things—of insects and wooden floors, of broken-down cars and bird-pecked apples and the scents arising from the soil—seems odd and somewhat misguided as a way to find out what's worth knowing. (
Introduction
, p4)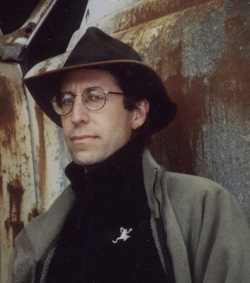 It is for the reader to judge whether his declared method is possible or not. I must confess to bias. What he describes is an approach I already seemed to have blindly stumbled upon: so naturally I'm in favour of it. I embrace it eagerly, like a stranger meeting a fellow-traveller who knows the road.
Some might claim that this is a book of solitudes. For I've chosen to concentrate on those moments in a day or a life when one slips provisionally beneath the societal surge of forces, those occasions (often unverbalized and hence overlooked) when one comes more directly into felt relation with the wider, more-than-human community of beings that surrounds and sustains the human hubbub. (
Introduction
, p9)
Solitary immersion in nature, as I've experienced, is a way to leave one world and enter another, by leaving behind some of the baggage that stops us seeing for ourselves.
Learning from other animals:
How easy it is for inherited concepts to stifle our senses! So often we assume that other animals are not conscious—that birds, for example, lack real intelligence, since their brains (or their "brain-body ratios") are so much smaller than ours....
"Other animals, in a constant and mostly unmediated relation with their sensory surroundings,
think with the whole of their bodies
. ("The Discourse of the Birds", p188)
The meaning of inner space:
In truth, it's likely that our solitary sense of inwardness (our experience of an interior mindscape to which we alone have access) is born of the forgetting, or sublimation, of a much more ancient interiority that was once our common birthright—the ancestral sense of the the surrounding earthly cosmos as the voluminous
inside
of an immense Body, or Tent, or Temple. For the ancient Egyptians and Mesopotamians, the vault of the sky was considered the canopy of an enormous tent held up by the mountains that rise at the boundaries of the world....
... And so, when Copernicus and his followers wrecked this Aristotelian image of the cosmos, Western civilization suffered the dissolution of the last, long-standing version of that huge interior. ("Mood", pp154,155)
Abram considers that the Aristotelian cosmology was "a refined instance of the same [Babylonian] notion". We are cradled in the world, the centre of our own universe. We are not terrified by its immensity, not like Pascal: "The eternal silence of these infinite spaces terrifies me." That dehumanisation of the cosmos we owe to Copernicus, whose influence on our perceived world Abram blames for our modern notion of a private inner universe of thought.
It is only natural that psychological qualities fled from this open exteriority in the wake of the Copernican revolution, taking refuge in the private space now assumed to exist inside each individual. Feelings and moods are mercurial powers; they require at least a provisional sense of
enclosure
to hold them. ("Mood", p156)
The feelings that move us—the frights and yearnings that color our days, the flights of fancy that sometimes seize us, the creativity that surges through us—all are born of the ongoing interchange between our life and the wider Life that surrounds us. They are no more ours than they are the Earth's. ("Mood", p157-8)
On immortality:
In response to my last post, Bryan has put up a new post on the question of immortality called
Dust to Dust
. John Myste has responded to
his
with a post called
The Minds of the Dead
. I felt sure that Abram said something about immortality too, but I haven't been able to find it. I've already expressed what I think about it in two comments on Bryan's post, and to date one on John's. If I find something by Abram on the topic I'll append it.